WHY CERAMIC BOND
BOND WITH PROTECTION
Polarchem Ltd is an innovative car wash chemicals manufacturing company, since 1990, that develops car care products for detailers and consumers and holds a big share of Greek and European market. At 2016, Polarchem, in order to meet its clients' needs for high quality nanotechnology products, invested in cutting-edge technology & materials which are based on SiO2 and presented the Ceramic Bond product line. This technologically advanced product series are of high quality, durability and performance. Ceramic Bond coatings provide protection to all vehicle parts regardless the material, paint, metal, leather, fabric, plastic, glass and rubber.
In short period of time, Ceramic Bond line is already the leading, top selling products with a large network of distributors, authorized dealers and professionals in Greek and European and Russian market.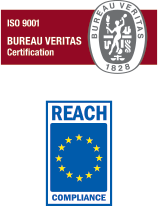 Our critical "flag ship" product Sapphire 3D9H, is certified for hardness 9H (pencil hardness grade) by the independent international SGS certification company. Its uniqueness lays on the two complex layers coating system formed on substrate. As it cures, the outer top layer is being hardened until it gets 9H pencil hardness grade, but the inner remains soft, ensuring maximum elasticity and resistance, superior to other ceramic coatings.
Ceramic Bond are high quality and performance nanotechnology products for professional detailers and include nano-ceramic coatings that last over two years and provide the ultimate car protection.


9H HARDNESS


LONG LASTING PERFORMANCE


HYDROPHOBIC EFFECT


ANTICORROSION


CHEMICAL RESISTANCE


HIGH GLOSS FINISH


UV & THERMAL RESISTANCE

EASY TO CLEAN SURFACE